How Refreshing!
How Macali.
I step in, so you can step out of the marketing chaos and focus on growing your business.

Macali Communications delivers practical solutions to get you clear and confident about your marketing.
I have owned my own marketing consultancy for 20 years and have held corporate marketing and communications positions with Procter & Gamble and Wilson Sporting Goods Co.
Let's start a conversation today about your challenges and opportunities, and begin making a difference in your marketing. I can do a quick assessment of your needs and goals. And we can decide on your specific and practical next steps.
Coaching
Support you and your team on your marketing strategy.




Customized Solutions
Together we can customize a working relationship to meet your goals and needs.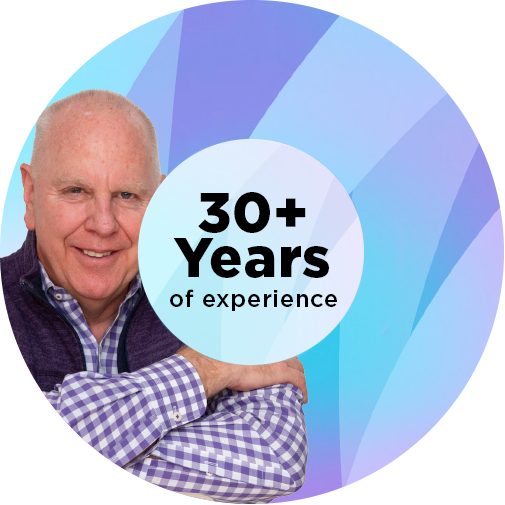 I Have Been In Your Shoes!
As a fellow business owner, I understand the challenges you face, especially in knowing where to go next with marketing strategies and tools in this rapidly changing environment.
You need practical, efficient and affordable solutions in your marketing. That's what I do.
I step in, so you can step out of the marketing chaos and focus on your business. I am scrappy, resourceful and relentless in accomplishing your goals.

Don't Just Take My Word For It
I have known Kevin for nearly 20 years, initially as a trusted consultant and now as a friend. His well-executed work on behalf of Sears was creative and award winning. Kevin is one of those rare, patient creative consultants, who eventually gets most of his ideas accepted but he doesn't get frustrated if not all of his ideas are implemented. A true pro.
Kevin has been a great help to me and my firm this year. He provides sound advice on how to run a successful organization and is also a great listener and strategist. He has years of experience running his own successful companies and also serving as an effective mentor and coach. Kevin has a way of framing issues and providing guidance but ultimately allowing his clients to come up with their own solutions which leads to greater confidence in problem solving. I highly recommend him!
I have known Kevin for over 10 years at the point, first as a client at our golf academy, and then in much greater capacity and a mentor and advisor for multiple of our business endeavors. Kevin always brings a detailed and thorough approach to our team, which is an essential element for an always optimistic entrepreneur such as myself. Kevin has been our go to strategic marketing partner, assisting with the branding, launch, and initial roll-out schedules for both our integrative golf instruction business and our training aid coming, SuperSpeed Golf. During these launches, Kevin was able to help generate traditional media interest in our brands, and more importantly, help us create new, innovative marketing strategies to grow our brands in the first year of business. We have always felt that Kevin's positive energy always helps bring about creativity in our meetings. And above all, as a business owner, I find that the most important asset that Kevin brings is the ability to give concise, straight-forward advice on tough marketing questions. We look forward to continuing to work with Kevin, and would recommend him highly to other business around the world.
Kevin is one of those rare associates who tries to be behind the scenes but the superior nature of his work brings him to the forefront. Kevin was always organized to perfection but never flustered by changes in the situation and his ability to adapt and be creative and intuitive were superior. Kevin made everyone around him better. He was so strong he made you perform up to a higher level. I would trust Kevin with any situation but his ability to see the needs clearly and execute a clear deliverable strategy and implementation plan were among the best I have ever worked with. I am honored to write this and consider him a friend and colleague.
Recently, I worked with Kevin on a strategic marketing session using his proprietary brand and storytelling system. The session was a powerful exercise in helping me identify large strategic goals and immediate actionable tactics. Many of which we are tackling now. Kevin has a very pragmatic approach based on lots of experience. He's fun to work with and has an ability to inspire and nurture smart creative and strategic thinking. I look forward to working with him on future opportunities.
I first met Kevin 11 years ago, when I had no idea where my career was headed. While gaining experience, his advice and counsel over the decade gave me the perspective and confidence to pursue my passion. Since launching my business in 2017, his coaching has been invaluable. His relentless questioning of why? and deep understanding of the marketplace helped develop our core strategy. Practical, tactical and inspiring, he gives our company the focus to go out and make things happen.
Kevin was a big help to me when I needed new ideas and coaching support with my small business . Kevin is an engaging professional with experience and expertise in a variety of proven management systems. He is a great listener and offers ideas and solutions personalized to you and your business. He doesn't offer cookie cutter approaches. I would recommend Kevin to coach you and your business.
Kevin was a turbocharger for my small team's business development efforts. Much like the guy at the gym that exercises without a trainer, I thought I could achieve results on my own. Kevin's structured approach stimulated my thinking and challenged my team to explore what else was possible. Kevin was very flexible in working with our team to find the coaching solution that worked best for us. He held me and my team accountable to set challenging, but realistic goals and surprise, we hit them. He then challenged us again. I'm excited to see where we wind up in a few months, and look forward to continuing to collaborate with Kevin. Not only is Kevin an experienced professional, he is humble, light and fun. He is incredibly thoughtful and empathetic. During our engagement, my wife and I had our second child, and Kevin was so thoughtful, sending our little girl a great care package. We are now both collaborators and friends.
I have known Kevin and been able to observe his work in marketing and public relations for over 20 years, which is why I hired him to be our public relations and strategic marketing partner when my business partner Jason Pouliot and I purchased the SeeMore Putter Brand in 2006 and embarked on the challenge of unlocking the great potential of a patented and proven technology in a very competitive market. Kevin has been there every step of the way as we have indeed been able to turn SeeMore into one of the most exciting and promising global golf brands in the world.

A Natural Extension To Your Internal Team

Brainstorming marketing strategies and plans

Marketplace and marketing perspective

Strategic marketing problem solving

Develop your people and processes

Identify and select external agency resources

Creative development for marketing tactics

We promise to never share your email address!

Insights from Macali Communications

Schedule a 1-1 meeting with Kevin @ Macali Communications today